Recovery Cards Project

The Recovery Cards Project was created by Colorado's opioid anti-stigma campaign, Lift The Label, to spotlight the importance of recovery. Working with ten artists total in Colorado and nation wide, these cards were designed to celebrate recovery, the efforts of those working to achieve it, and the people who support and encourage them every day.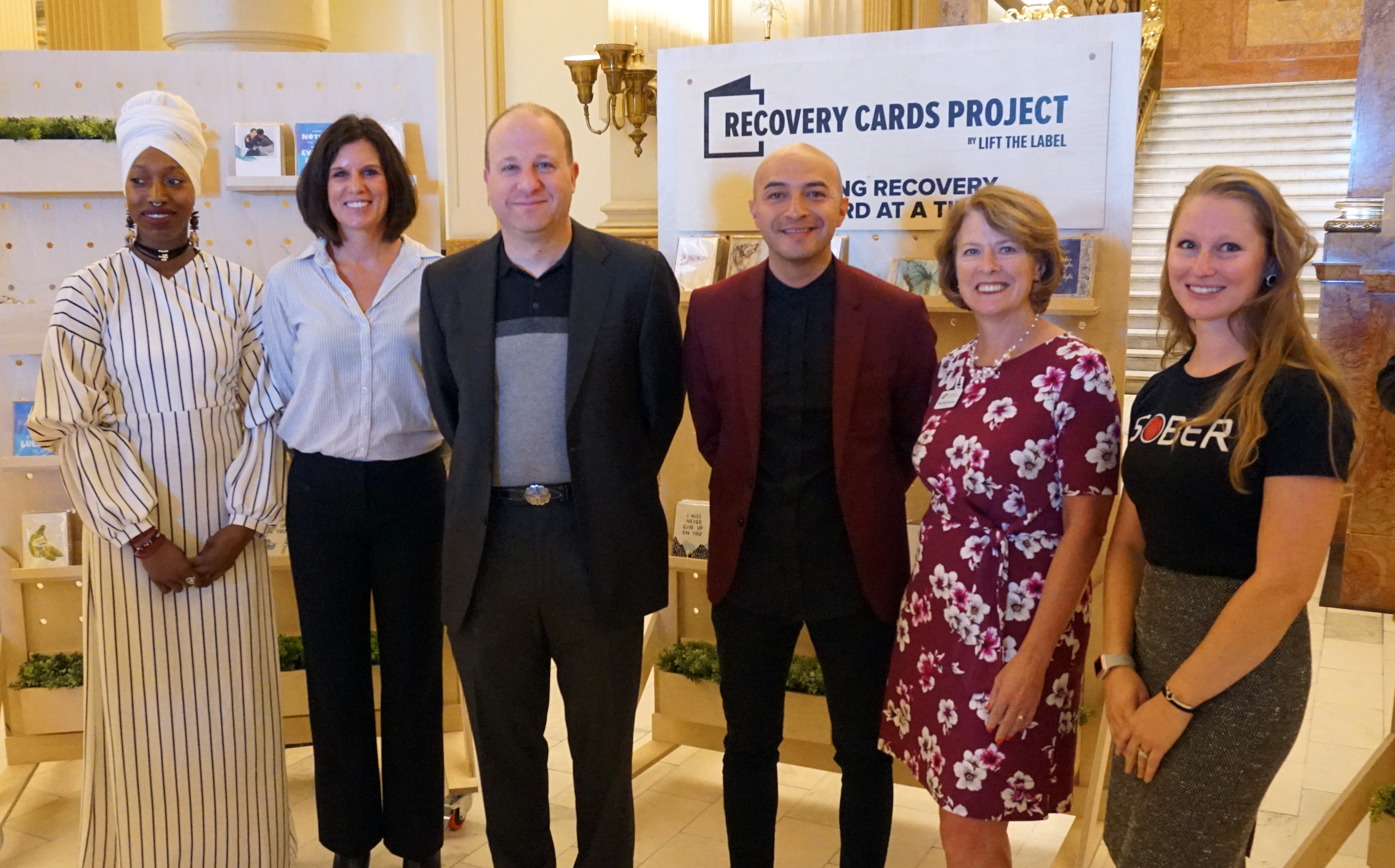 (Pictured above) Recovery Cards Project artist Jannah Farooque, Tabitha Aaron; Governor Polis; Colorado Poet Laureate Bobby LeFebre; CDHS Executive Director Michelle Barnes; and Kaley Jones, who has been in recovery from opioid use disorder for nine years.

I was asked to create three recovery themed card designs for this project, mine are the first three pictured below (from left to right). These cards are free of charge and can be mailed anywhere in the world. Please take a moment of your time to view all of the cards and grab a few if they speak to you and yours. Click here to view all of the cards.